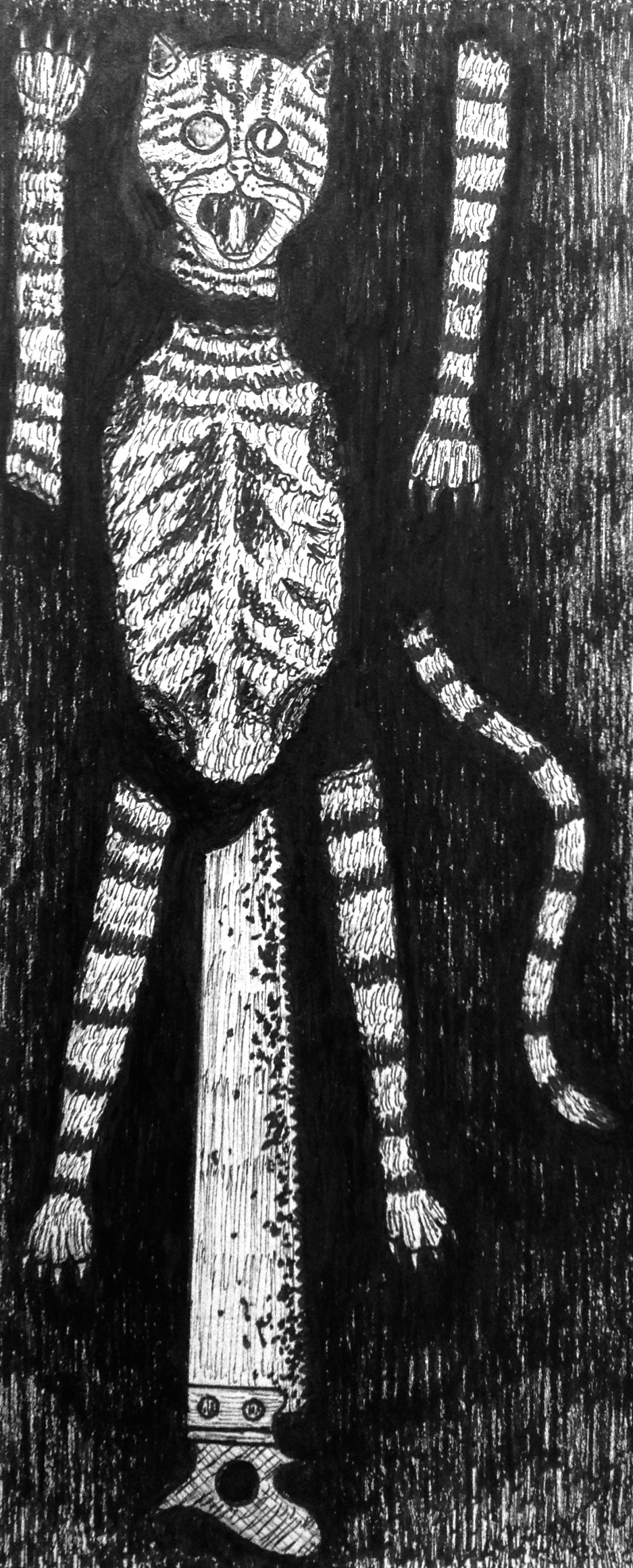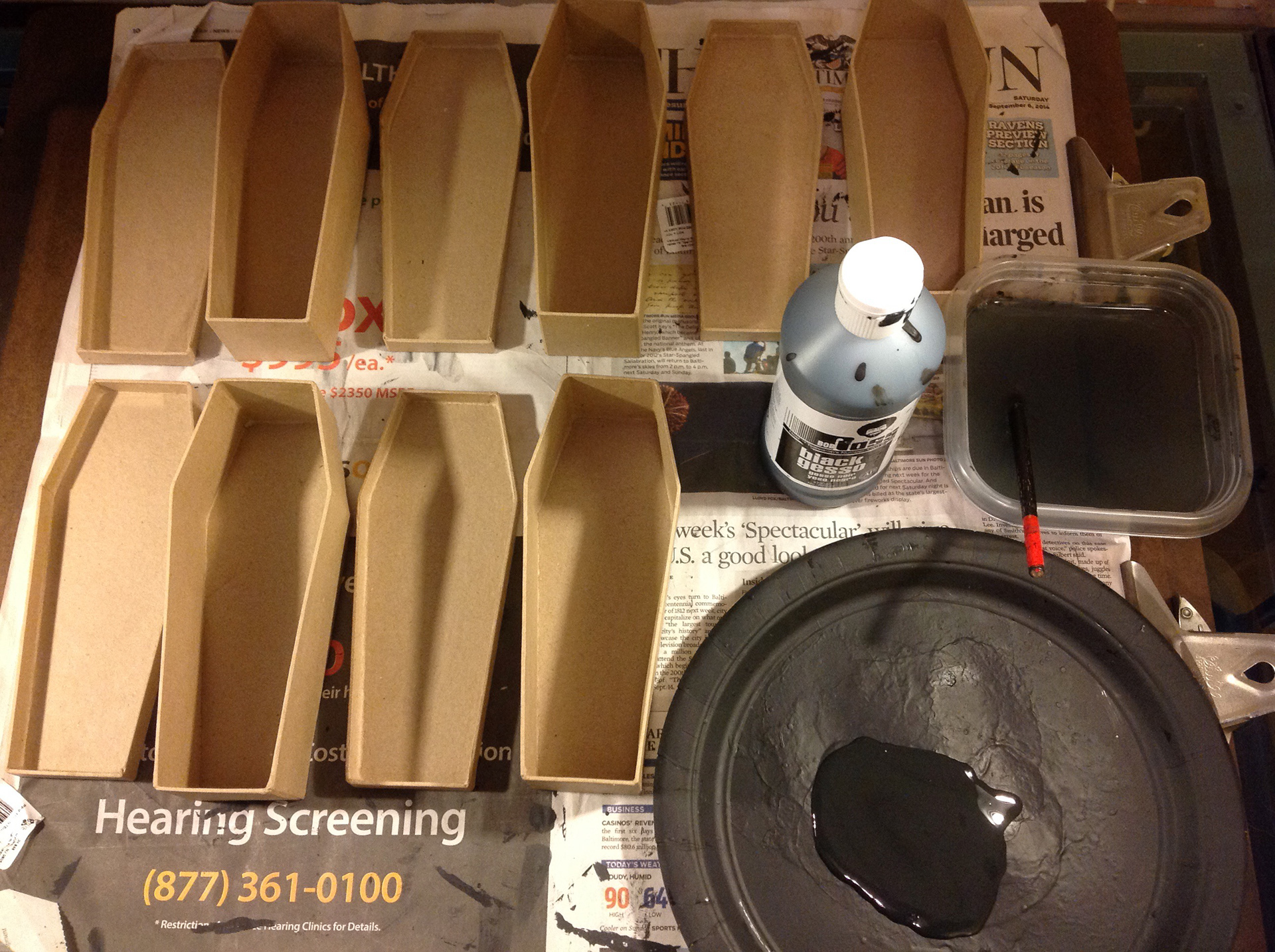 I took a short story I'd written for a college class, which was a retelling of Edgar Allan Poe's "The Tell-Tale Heart" with cats, and created a limited set of 50 illustrated chapbooks that I (along with an assistant) randomly handed out to unsuspecting attendees at the 2014 World Fantasy Convention in Crystal City, Virginia. Each numbered and signed chapbook came in its own satin-lined coffin, and I even tucked my business card into an envelope on the underside of the lid. Here's a review by one lucky recipient:
From reindeer gone rabid to nutcrackers turned revolutionists, the most wonderful time of the year becomes the most woeful in this dark, illustrated parody of "The Twelve Days of Christmas" song. Along with the book is a limited set of 12 holiday greeting cards that I designed and had printed by the company Black River Imaging to give to friends as gifts or sell at conventions. You can read reviews of the book and the cards here: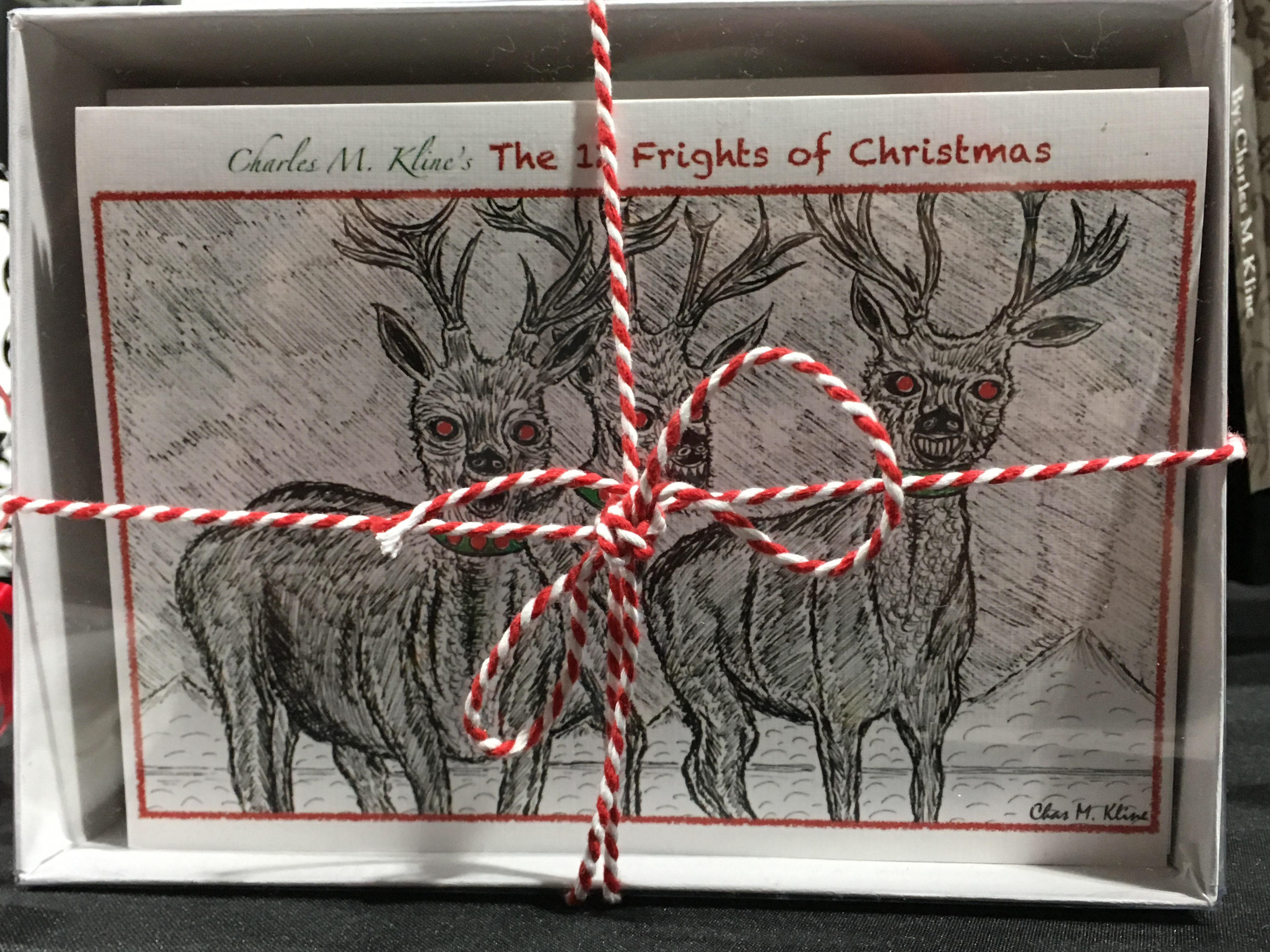 After seeing Lisa Congdon's 2014 book Whatever You Are Be a Good One in the stationary section of Target (and also purchased), I was immediately struck by its bright colors and whimsically illustrated quotes, and so I set out to create something in a similar vein for my girlfriend over a period of about a month back in August of 2017. This book was the end result of that project.
Adapted from classic English verse and drawing inspiration from Heinrich Hoffman's Der Struwwelpeter and Hilaire Belloc's Cautionary Tales for Children, not to mention Charles Addams' The Chas Addams Mother Goose and Edward Gorey's Gashlycrumb Tinies, Mother Noose Nursery Crimes is a tribute to these illustrated works and is definitely not suitable bedtime reading for the little ones . . . or adults who are faint of heart. Here's an early review by Black Gate's Goth Chick News:  
Snickerdoodles is my first compilation of about 100 cartoons I created from 2013 - 2019 and originally posted on the GoComics.com site Comics Sherpa for aspiring cartoonists. Inspired by the work of New Yorker cartoonists like Charles (Chas) Addams and Roz Chast, as well as Gary Larson's The Far Side, I drew many of these on whiteboards in various offices where I worked (much like Dilbert creator Scott Adams) to hone my drawing skills and humorous captions.